Welcome to ZugZwang Academy
we teach stuff that matters
ZugZwang Academy was founded for the right reasons - passion for mentoring children & intellectual development through learning. It was with the belief that the present educational model is flawed. Enrichment Education is the way of the future. This is our 7th year of an uphill battle to change the way children learn and become smarter. In this time, we've mentored over 2000+ students.
The ZugZwang Way is the facilitation of the right environment for learning to thrive. Where students are mentored, not lectured. Where practical experimentation takes precedence over memorization of facts. Where intrinsic motivation reigns supreme.
The "ZugZwang Way" is a way of learning. A way of life.
Our Mission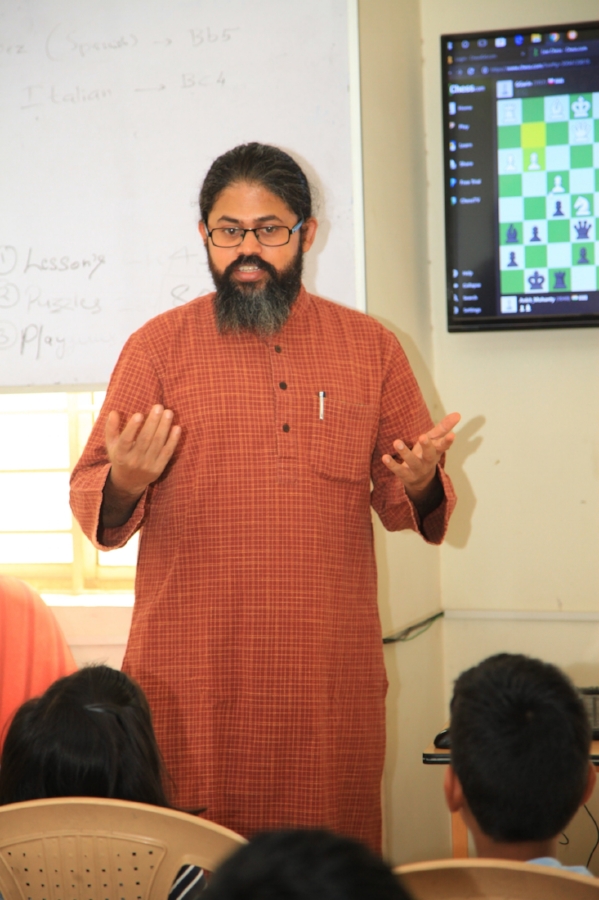 Provide an intellectual and stimulating opportunity for children to enrich their education and expand their minds and knowledge.
Utilize the immense potential of our subjects to help children acquire lifelong skills such as problem solving, critical reasoning and critical thinking.
Facilitate an environment for fair competition and learning to develop competitive spirit, teamwork and desire to perform.
Prepare each child to excel in any field or subject of their choosing.
Our Methodology
Comprehension - the ability to understand with clarity

Inspiration - the process of being mentally stimulated

Expertise - supreme skill & conceptual knowledge

The ZugZwang ® Metholodology was created to help children balance the 3 pillars of learning - Inspiration, Comprehension & Expertise. This systematic & scientific approach to learning has helped countless children learn faster, better & break thought barriers.
Code of Ethics & Integrity
ZugZwang maintains the highest ethical and moral standards and everyone associated with ZugZwang has been mentored to imbibe and live these standards. In all our interactions with students, children, parents and stakeholders, we show the utmost professionalism and ethics.
An Insight look of ZugZwang Academy